Accident: Five Family Members Set To Be Buried in a Single Grave
By Jane Mwanza
The burial preparation for the bodies of five members of one family whose lives were cut short along Nairobi- Mombasa on Christmas day are underway.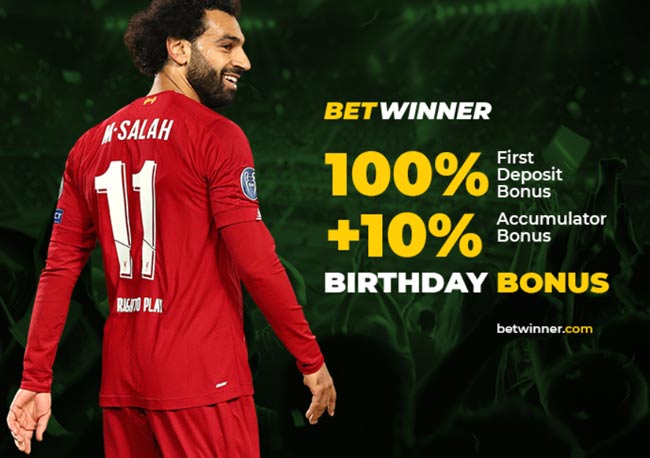 It has been confirmed, the deceased Ronald Bundi Mauncho, his wife Veronica Ogake, and their two young daughters Natalia Kemento and Claire Kwamboka will be buried in their rural home in Kisii county.
The five bodies shall be buried in one grave, according to a family member Casmir Nyabuto.
"It has already been prepared and it will have divided into five sections in Nyakegogi in Samata Sub-county Kisii, " said Nyabuto, a brother to the late.
A memorial church service was held at St Francis of Assisi Catholic Parish in Nyali at Nyali sub-county in Mombasa county.
It was a somber mood in the church as the mass of the five was conducted. They died on spot following a grisly road accident near Voi town on their way home heading to Kisii from Mombasa.
According to the doctors at Coast General Hospital in Mombasa, Bundi's elder daughter Marion Moraa succumbed to death one week.
Two sons, Mike Bundi and Venand Bundi are recovering at the hospital.
Casmir Nyabuto explained that the news of their brother's family's death took them by storm. He noted that Mr. Bundi, an engineer,  was the extended family's breadwinner.
"We are happy because at least our nephews are alive and recovering their broken legs which were fixed by the doctors at Coast General Teaching and Referral Hospital receiving treatment and am glad to say that they are responding well to treatment," Nyabuto says.
Bundi's family members present during the mass thanked the neighbors and church members of St Francis of Assisi Customs Parish in Nyali where the late Bundi's wife was a choir member.
"We are glad that you all come stand with Bundis family and I want to say that Mrs. Veronica was a very good lady especially here in church she very active member Parish Council and she was a pleased person to work, anytime you could ask her to do something she could do perfectly with a pure heart. I can say without contradiction that she was one of the best in the parish," said Chairperson of Parished Pastoral.
Mr. Bundi was a contractor who played a big as a professional in church construction. "He assisted us and he was very supportive in church projects and from the way they carried themselves it was very clear that they truly believe in believers, " eulogized the church chairman.
He also thanked the family and friends both in Kisii and those in Mombasa asking God to grant them strength and wisdom at this hardship moment.
Thugs Administer 'Mchele' On Passengers In A Nairobi Bound Bus
Four suspects  in police custody will be arraigned today after police officers based at Kabete police station yesterday morning arrested them on suspicion  of stupefying  passengers in a bus with an unknown substance, before stupefying themselves.
In a bid to evade arrest. The bus traveling to the capital city from Kisumu had been driven into the station, after its driver noticed from the rear view mirror that everyone was fast asleep snoring, save for two people who were moving from seat to seat.
But it is the snores reverberating from all corners of the bus that were unusually loud, punctuated by threatening growls that alarmed the driver, who immediately detoured to the police station situated along the busy Nairobi-Nakuru highway.
Attempts by the two thugs to jump from the fast moving bus turned futile, after the beast stormed the police station at a high speed prompting police officers on sentry duties to dash down for cover and take positions, incase of any eventuality.
As the bus screeched to a halt, the driver Emmanuel Barasa, leapt from his door and dashed towards the report office shouting that the bus was under attack.
The officers responded swiftly by throwing a cordon around the bus and ordering everyone out.
What shocked the officers is that more than half the occupants were sleepy and drowsy, reeling from the effects of a stupefying substance that had been administered to them.
Additionally, most of them had lost their valuables including Laptops, Tablets, Mobile Phones and cash money among other valuables.
The officers managed to single out four suspects in whose possession the valuables were recovered. The suspects were identified as Stephen Odero, Benson Odero, Joshua Orengo and Harrison Nyamu.
However, as the officers were booking them, the suspects suddenly become drowsy, incoherent and very drunk, forcing the law enforcers to first rush them to a nearby hospital for medical examination.
It is at the hospital that it was discovered that the suspects who were sweating profusely, had taken a dose of their own medicine after ingesting the remaining 'pishori', in a bid to destroy the exhibit.
Back at the station, the bus was allowed to continue with the rest of the journey, but with a word of caution to the passengers who were advised to seek medication on arrival.
DNA Of Body Found In River Yala Match With Erick Omeno Who Disappeared Six Months Ago
DNA test done on the remains of a man who disappeared without trace last year August 7, has revealed that he was one of the many bodies that were unearthed in River Yala, in the border of Vihiga and Kisumu Counties.
Erick Otieno Omeno was reported under OB number 3/13/08/2021 at Yala police station. He was reported to have left Yala for Kisumu in August 6, 2021 at 10:30am. He was accompanied by his friend George Abong'o and boarded a Matatu going to Kisumu City.
The father of three, has two sons Jeckyll Odhiambo (Form 2) in Barding High School in Siaya County and Brian Omeno (Class 8) is married to Nancy Onyango, a business woman in Gikomba market, Nairobi County.
"He was picked by unknown persons together with George Abong'o then later on, their phones went unanswered," said Ronny Onyango, his brother in-law. "The DNA test done has matched 99.9 % and there are no doubts he is the one. His brother as well as my sister has seen and verified the body is him," noted Ronny.
The family is now preparing for the burial of their loved one after his son who is sitting for Kenya Certificate Primary Education (KCPE) has finalized his exams.
Omeno was an architect, according to his wife's narration. She said her husband has been working in Nairobi, but in March, 2021, he got some construction work in Kisumu. This prompted him to operate from their rural home in Yala.
"He has been working in Kisumu from March operating from home. So on the fateful day of his disappearance, was his off day. Despite the off, his colleague George Abong'o asked him that they go to work. He put pressure on him," recalls the wife. At the insistence of his friend, he obliged to go to work in Kisumu.
"His mother was fond of him in the evening since he was operating from home. She tried to call him on phone at 7.00 pm in the evening to no avail, for two days she could not trace him, so she decided to inform us in Nairobi," Nancy narrated. His mother had reported at Yala police station. The investigating officer who was trying to track his phone told them to wait longer since there was a technical hitch with the computer.
The family tracked his phone to Kitale and Bungoma. A Criminal Investigating Officer in Kitale told them that the late Omeno's phone was switched off at Yala. They panicked the more.
The wife visited Kakamega, Bungoma, Mumias, as his inlaw visited Busia, Bumala and Bondo.  One day, they went to Akala forest, towards Bondo town, on a tip that a man had been found dead in a forest, but it was not their kin.
Nancy Onyango does fish business in Gikomba market. She explaiend, "We have been married for a long time. Though Omeno was self-employed, there is no time he could disappear for more than a day or two without being reached on phone."
Since his polygamous father died, there was a land dispute in their homestead. Omeno was son of the second wife. "The first family had power over the second family. The last born of the first wife has grabbed built on my husband's land. The case is in court. We are married women, our in-laws can shed more light over the land issue," Nancy said. Though there was no threat reported.
When 14 bodies were found in Tana river, she also went to City Mortuary to check out. He was not there. She has been struggling with school fees for the children with Erick disappearing.
Yala bodies
When floating bodies were found in River Yala, the family of Erick Omeno visited Yala Morgue. His brother who saw the bodies identified him, though their mother would not accept the disfigured body.
Human rights and Civil Society bodies visited Yala River, where over 30 bodies were recovered. Led by Hussein Khalid of HAKI Africa, Transparency International requested the office of the Director of Public Prosecutions Noordin Haji to investigate rising cases of dead bodies being dumped in river Yala.
Locals say the suspected operation of dumping bodies is done at night between 1 am and 5 am wrapped in paper bags.  Hussein held that locals informed them of two vehicles that were seen in diverse instances stopping at the local area's river bridge.
The government pathologist Johansen Oduor took the forensic examination to match the DNA samples of the family members and the remains that was in the mortuary.
Omeno's body has been matched 99.9% with his kin. The family is planning burial, though the Director of Public Prosecution is yet to release any report concerning the bodies.
Two Police Officers Charged in Court For Murder Following An Inquest
In 2018, an inquest case was opened and the file was forwarded to the Chief Magistrate at the Kisii Law Courts.The court ruled the three officers Who were linked to the death of the suspect to be arrested and charged with murder charges.
By Elizabeth Angira
Two police officers have been arraigned in Kisii law court over murder charges of a suspect which occurred at Motonto Police post in 2015.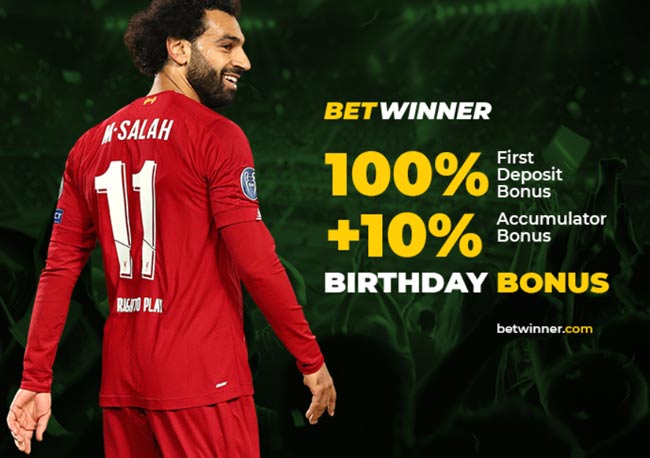 The two accused persons Tom Mugunde and Ekiru Areman appeared before the court Deputy Registrar Dorcas Onam Mac'ander.
The two accused officers were arrested following an inquest inquiry over the death of a 45-year-old Francis Mainyura while occurred while he was under police custody at Motonto Police post.
In 2018, an inquest case was opened and the file was forwarded to the Chief Magistrate at the Kisii Law Courts. The court ruled the three officers Who were linked to the death of the suspect to be arrested and charged with murder charges.
The Deputy registrar ordered for mental assessment for the two suspects before facing the said charges.
"Meanwhile the two will be detained at Gesonso police station as they wait for directions from the court," She noted.
The police officers will be taken to Homa bay Law court on the 17th of this month for a plea.
The third officer is yet to be arrested on the grounds that he is off duty and therefore he has not reported to the Sub-County criminal investigation office.