University Of Nairobi's Restructuring Likely To Stir Controversy
Fee increment is totally unjustifiable unless there's evidence of quality enhancement. It is not lost on observers that since his appointment, the current VC has been locked in turf wars with some of his senior managers whom he perceives to have ganged up with the former Acting VC, Prof Isaac Meroka Mbeche, and Education Cabinet Secretary, Prof Magoha, also a former VC, to deny him ascendancy to the apex of the University leadership.
By VINCENT ONGORE

The strategic move by the university of Nairobi to reduce management layers is quite a bold one. If the main objective of the proposed restructuring is to enhance value proposition through improved efficiency and effectiveness in service delivery, flattening of managerial hierarchies, and making it less bureaucratic, then the move is well advised.
Ideally, a university should not be the epitome of procrastination and human resource wastage, where senior scholars waste away as administrators and paper pushers instead of engaging in teaching and research. Several world universities are managed by trained managers and administrators who are not necessarily professors.
The key considerations in appointing university Rectors, Provosts or Vice Chancellors should be their proven ability to allocate human and other resources to optimal uses, networking and collaborations with local and international partners, projecting the university's value proposition to the world, fundraising acumen and eclecticism.
Other than Dr Josephat Karanja who was plucked from diplomatic service to become the first CEO of the university, all the others earned their positions by virtue of professorial status. Professors Maina Mungai, Philip Mbithi, Francis Gichaga, Crispus Kiamba, George Magoha, and Mbithi all rose through the ranks to become VC. The current one, Prof Kiama, too rose through academic ranks to the corner office at the University of Nairobi Towers. Therein lies the problem. Academic work by its very nature is too consuming to allow scholars to think of anything else.
In the West, universities have programs for industrial attachment where scholars horne their managerial and technical skills and knowledge through practical exposure to real work environment.
In Kenya, however, there's no tradition of affording scholars opportunities to experience real work environment. So, most of them have limited understanding of the practical application of the theories that they grapple with in research. It's disastrous to elevate such people to run institutions. For that simple reason of lack of exposure, the successive VCs of the University of Nairobi have been conspicuously lacking in dynamic management practices.
There has been evident lethargy to place the university up there, where it belongs with its peers around the world. Consequently, the university has projected itself largely as an inward-looking Kenyan institution offering traditional courses, and caring less about market trends. In the modern world, universities must compete with their peers in the market place for research funds, top-notch scholars and students. That's the basis upon which their status and prestige are determined.
Universities that are able to remain visible globally tend to enjoy the tag of 'world-class' while the rest remain national universities. The global labor market is influenced more by perceptions about universities rather than the actual ability of their graduates to successfully undertake tasks. That's why universities spend colossal amounts of money to try to remain visible to current and potential stakeholders. Visibility is an important consideration in ranking of universities.
In turn, ranking influences the direction of flow of tuition fees and research funds across the globe. For as long as a university continues to feature up there in world ranking, it will be able to attract top students from around the world and charge them competitive tuition fees in exchange for a promise to prepare them for the global market place of ideas.
Universities in Europe and USA, for instance, have excelled in attracting international students through sustained product positioning. From my interactions with universities in Kenya and abroad, I do know that the perception out there is that African universities and other tertiary institutions are not good enough.
The reality, however, is that whenever Kenyan students have been placed in the same environment as those trained in European and American universities, say, for graduate studies, they have not failed to demonstrate their academic mettle. What Kenyan universities, including the University of Nairobi, lack are modern facilities that can expose their learners to contemporary ways of doing things in the market place. Their curricula have tended to remain static for several decades despite the reality of market dynamism, thus creating a gap between the knowledge and skills that graduates possess and market requirements. The proposed restructuring is therefore, a most welcome move.
The university needs to urgently spruce up its training facilities to be able to favorably compete with its peers in the global arena for production of innovative goods and services.
It has been argued that the university's ambition of rising to the world stage cannot be achieved with moribund facilities and dysfunctional professors and lecturers. For about two decades since the introduction of 'Parallel Programs' in Kenyan public universities in 1997, the University of Nairobi relied almost exclusively on fees paid by self-sponsored students to supplement government capitation. The programs were nipped in the bud abruptly by government policy change that allowed most students with aggregate grade of C+ to join public universities as government-sponsored students, essentially drying up the pool from which the universities drew their students for Module II programs. University casflows were drastically affected. The ambitious expansion programs came to an abrupt stop.
Once again, all the public universities started relying on the exchequer for staffers salaries and capital expenditure. In the absence of innovative ways to shore up their finances, public universities have resorted to increasing tuition fees for new students.
Unwittingly, however, by increasing tuition fees by more than double for module 2 students, the university appears to be perpetuating and deepening the divide between the haves and the have-nots.
There are reasons most Kenyan students prefer the University of Nairobi to any other local institution of higher learning. First, UoN is oldest and most established university in the country, and one of the pioneer institutions in the Eastern African region. Second, the University has an admirable brand name. Third, over the years, the University of Nairobi has maintained a reasonably strong global presence.
By and large, university of Nairobi, despite its numerous shortcomings, remains a university of choice for most Kenyan students. But not all students who qualify can join the courses of their choice due to limited spaces. University of Nairobi is a public institution sustained by Kenyan taxpayers through regular capitation by the National Treasury. It cannot punish qualified self-sponsored students because of its own capacity challenges.
By charging high tuition fees, it's essentially closing the door to Kenyan children whose parents and guardians cannot afford the fees. The effect is creation of unequal society where the children of the rich access good courses and get advantage in the labor market over children of poor citizens. The university sees fee increment as a low-hanging fruit instead of invigorating research, and creation of a robust endowment fund and alumni association to shore up its finances.
Private schools like Strathmore are justified in charging high fees due to commensurate quality education that they offer: state-of-the-art facilities, international faculty, current teaching material, and global benchmarking. Without research funding, the University of Nairobi relies on outdated teaching material, archaic facilities, and traditional inward-looking teaching approaches. Fee increment is totally unjustifiable unless there's evidence of quality enhancement.
It is not lost on observers that since his appointment, the current VC has been locked in turf wars with some of his senior managers whom he perceives to have ganged up with the former Acting VC, Prof Isaac Meroka Mbeche, and Education Cabinet Secretary, Prof Magoha, also a former VC, to try to deny him ascendancy to the apex of the University leadership. Pundits opine that the radical restructuring at the university presents the VC a golden opportunity to remove senior administrators who have been thorns in his flesh.
At the same time, UoN might inadvertently, be wading into the hustler versus dynasty political debate that's raging in the country. The move to increase tuition fees will be fodder for the hustler side which will definitely present it as evidence of insensitivity towards low income earners on the part of the 'dynasty'. The 'hustler' group is likely to promise a better deal to poor parents and their children once they take over the country's top leadership. Of course, politicians make promises, some of which they don't even believe in, so that they can win elections.
Once reality sets in, then practical decisions can be made based on facts and figures at their disposal. The university must allow Kenyans an opportunity to participate in such major decisions before they are implemented.
In any case, the University of Nairobi, being a public institution, belongs to Kenyans. The people of Kenya need to agree on the direction it takes, but certainly, no transformation of the magnitude they are proposing should take place in an election year.
Thank you.
Vincent Ongore, PhD. The Author is a tenured scholar of corporate governance and taxation at the Technical University of Kenya

The People's Manifesto Must Be Inclusive Of Economic And Political Institutions
By Auscar Odhiambo Wambiya
As the race towards August 2022 elections hots up in Kenya, debate rages on economic and development models that Kenya should adopt in the post elections dispensation.
In the recent weeks, we have seen political parties hold public rallies, listening tours and national delegates conferences to either unveil presidential candidates or adopt economic or development models that they seek to champion if or when they form government after the elections.
As ultimate presidential candidates spruce up their manifestos,  ahead of their launch towards August 2022, it is essential that the people's manifesto wins.
What does a people's manifesto portend? Daron Acemoglu & James A. Robinson in their book, "Why Nations Fail; The Origins of Power, Prosperity and Poverty," answer with the argument that economic and political institutions are the greatest people centered engines of prosperity among and within nations. Further, that inclusive economic and political institutions are those that allow and encourage participation by the great mass of people in economic and political activities, that make the best use of their talents and skills and that enable individuals to make the choices they wish. To be inclusive, the people's manifesto must feature ideas on how to secure private property, an unbiased system of law and a provision of public services that provides a level playing field in which people can exchange and contract. It must also permit the entry of new businesses and allow people to choose their careers.
As manifestos get unveiled,  Kenyans need to scrutinize them on whether they answer the people's needs, while building on Kenya's Vision 2030. Kenya aspires to be a middle income economy, with the political pillars envisioning a democratic political system that is issue based, people centered, result oriented and accountable to the public.
Empirically, it is impossible to achieve inclusive economic prosperity without inclusive political institutions. That is why we must fix the politics and the economics simultaneously.
In the education sector, for example, Kenyan's must embrace manifestos that promote entrepreneurial initiative, creativity and adequately prepare pupils and students for skilled work. Most professionals in the education sector agree that the recently launched Competency Based Curriculum is conscious of skills for future work. One need to find out if their candidate speaks to the competency based curriculum. If not, much of the education our children will receive in future, could end up being propaganda meant to shore up the legitimacy of the regime in power with fewer and limited books to read, let alone computers.
Does the future education espoused in your candidates manifesto embrace technology and innovation?
Evidence now exist to show that inclusive economic and political institutions foster economic activity, productivity growth, and economic prosperity. Secure private property rights are central, since only those with such rights will be willing to invest and increase productivity. A businessman who expects his output to be stolen through corrupt institutions, expropriated, or entirely taxed away will have little incentive to work, let alone any incentive to undertake investments and innovations. But such rights must exist for the majority of people in society according to Doran and Robinson in "Why Nations Fail." The people's manifesto must therefore speak very candidly to the investment atmosphere anticipated by the next government and whether it will promote a market economy, built on private property where successful entrepreneurs, both local and foreign, enjoy the fruits of their investments and efforts.
These will have ripple economic effects on the ordinary citizens at the bottom of the economic pyramid.
Inclusive economic and political institutions create inclusive markets, which not only give people freedom to pursue the vocations in life that best suit their talents, but also, provide a level playing field that gives them the opportunity to do so.
Those who have good ideas will find it easy to start businesses, workers will tend to go to activities where their productivity is greater and less efficient firms can be replaced by more efficient ones.
Setting up inclusive economic and political institutions is therefore much more than sloganeering and giving handouts to woo voters, it includes long term structural and systems thinking. Can you say this about your candidate's manifesto?
If people's manifesto that embrace inclusive institutions lead to prosperity, why are they shunned? Joseph Schumpeter, former Finance Minister of Germany-Austria, suggests that political leaders oppose such manifestos for fear of what he calls creative destruction.
This is because inclusive institutions replace the old system with the new, new sectors that embrace technology and guarantee higher returns to the people attract resources away from the old sectors where looting has been easier. This, as an example explains the low uptake of technology driven revenue collection at the national level and in the counties because the porous manual revenue collection systems are avenues for pilferage. The process of economic growth and the inclusive institutions upon which it is based create losers as well as winners in the political arena and in the economic marketplace.
What does the manifesto of your candidate say on embracing new structural systems that will empower the people in the long term?
On the opposite end of this manifesto debate is the extractive economic and political institutions which should be looked out for and shunned ahead of August 2022. Poor economic performances are attributable to manifestos that fail to create incentives for parents to educate their children and by political institutions that fail to induce the government to build, finance and support schools and the wishes of parents and children.
The price that nations whose institutions are extractive pay for lack of inclusive markets is high. They fail to mobilize their nascent talent.
If we fail to scrutinize these manifestos, we could end up with ruining many people with potential like Bill Gates and perhaps one or two Thomas Edison or Albert Einsteins who will work as poor, uneducated farmers. People being coerced to do what they do not wish to do, like pushing a wheelbarrow around, because they never had the opportunity to realize their vocation in life.
Keep vigil. Most importantly, ask yourself what the candidate's history and record is with regard to respect for and execution of inclusive economic and political institutions.
The Writer is a Masters in Development Studies Graduate of The Catholic University of Eastern African. He is based in Siaya County.
Though I'm Kikuyu, I Won't Vote To Give Ruto 20 Years In Power
By Koigi Wamwere
Some people say every Kikuyu man and woman will spontaneously elect Ruto as the next president come year 2022.
But this is an open falsehood. Though I am a Kikuyu, I will not automatically vote for William Ruto or anyone else to be Kenya's next president when next elections come.
But while Ruto wants every Kikuyu to vote for him because he or she is Kikuyu, just as he wants every Kalenjin to vote for him because he is Kalenjin, I will not deny William Ruto a vote because he is Kalenjin and not Kikuyu like me. Nor will I vote for anybody merely because they are Kikuyu. I will only deny Ruto a vote because he is not fit to be president of Kenya for the following ten reasons.
First, the next president Kenya must be a president who is totally committed to the elimination of corruption and negative ethnicity. But from his history, William Ruto is not a leader of integrity and cannot be relied upon to develop Kenya by eradicating corruption.
Second, from my knowledge, Ruto is not a patriot or a nationalist capable of sacrificing his personal interests to save the country from any danger or tragedy like dictatorship. For me, the only reason Ruto pursues leadership is wealth and power. As a youth, Ruto therefore never did anything to save Kenya from one-party dictatorship.
Three, despite public pronouncement, Ruto never fought for democracy and will not protect democracy as a president because, philosophically, he does not believe in democracy. Instead he believes in dictatorship and therefore fights to protect dictatorship as he did when he was in the YK 92. How can I who has been a victim of dictatorship vote for Ruto who believes in tyranny?
Four, Ruto wants me to vote for him, not because he qualifies to be president who will protect my freedom and improve my life, but only because I am a Kikuyu and he is a Kalenjin and the two communities are in a political coalition, not for the good of the two communities but aggrandizement of their leaders and economic elites. This to me is no reason to vote for Ruto.
Five, Ruto would also want me to vote for him, not because he qualifies to be president, but because he voted for Uhuru as president and every Kikuyu therefore owes him a debt of gratitude for which he or she must pay or be shown the door out of Rift Valley.
Six, though Kikuyu, I don't owe Ruto a debt. I could only have a debt of Ruto, if Ruto had ever voted for me or ever gave me anything and cannot be forced to vote for Ruto. Nor can I be forced to vote for Ruto because I live in Rift Valley which is an integral part of Kenya. As it is, Ruto and Uhuru have never voted for me. And nor have they done anything for me. Instead of Kikuyus owing Ruto a debt, it is Ruto who owes Kikuyus a debt.
Seven, had UhuRuto government transformed Kenya economically in the last 5 years Uhuru and Ruto have been in power, I could have an excuse to vote for Ruto. Right now when I look around, I see no transformation for which I can vote for Ruto. The only transformation I see is Ruto's personal transformation and enrichment. We have had so many strikes starting from Doctors to lecturers but he only think of how he will own everything in the country. He has never raised an issue to benefit an ordinary Kenyan as he move around the country to meet his own heart desires. Should I therefore vote for Ruto's further personal transformation instead of trying someone who can transform Kenya?
Eight, for Kenyans to give William Ruto not just 10 years of vice-presidency but another 10 years of presidency, he and Uhuru need to have done so wonderfully that Kenya would have achieved half of Singapore's development which we can expect him to complete if we give him 10 years of presidency. As it is, it would be suicidal and crazy if Kenyans were to give Ruto 20 years of power, almost same time Moi lasted in power.
Nine, not even Ruto's background as a hustler should persuade the so-called hustler nation or poor people to vote for him. Ruto is no longer a hustler or poor person. If anything he is already a trillionaire or double trillionaire who like other rich people thrives on exploiting poor people.
Ten, even Ruto's early campaign for presidency using government projects should not persuade any Kenyan to vote for him. And he is especially disqualified for presidency because he is blamed for rigging so many people in the last election to create a political network that will ensure he is voted for presidency come 2022.
Liech Community Living In Kenya Congratulates H.E President Salva Kiir For Signing Peace Pact With SPLM-IO (Kitwang Faction)
I take this honour to assure his Excellency the President that he has the full backing of our Association. We shall play our part in disseminating messages of peace and reconciliation within and among our people in South Sudan and the region at large. 
The Liech community Association in Kenya is in receipt of the Peace Agreement signed between the government of South Sudan and the three leaders of the SPLM-IO (Kitgwang faction) led by General Simon Gatwech Dual on 16th January, 2022 in Khartoum, Sudan.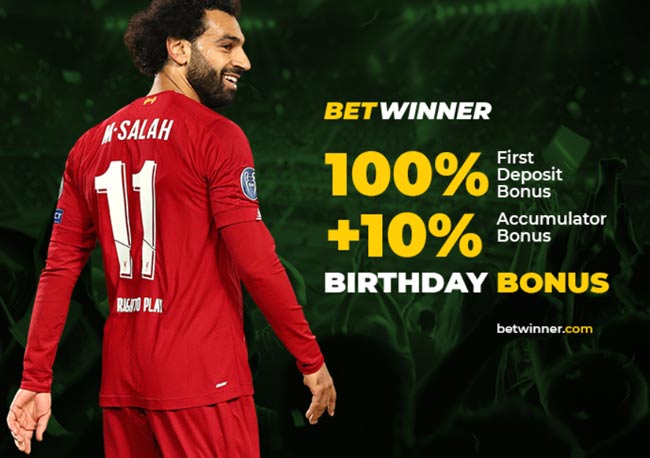 On behalf of this Association and the entire people of Unity State, I congratulate you on your success in restoring peace in our country. 
On 7th August, 2021, we wrote a petition letter asking the office of the Moderator General of the Presbyterian Church of South Sudan and Sudan, to mediate between the two SPLM-IO factions to avoid bloodshed. However, when this did not happen as we expected, many precious lives and valuable properties were lost as a result of violent clashes between these two factions mainly in Upper Nile State. 
We did not know that His Excellency the President would be willing or voluntarily accept to initiate a talk with Gen. Simon Gatwech Dual, because he declined to work with him when he was appointed as Presidential Advisor on 20th June 2021.  As such we equally express gratitude to the SPLM-IO Kitgwang Leader for the positive change of heart, and for seeing into it that the country and peace are better than anything else.  
I take this honour to assure his Excellency the President that he has the full backing of our Association. We shall play our part in disseminating messages of peace and reconciliation within and among our people in South Sudan and the region at large. 
Dak Buoth Riek-Gaak,
Chairperson, Liech community Association in Kenya